Join the thousands of homeowners (and 34 others right now) who have already saved money by comparing quotes.
Don't miss out on the best prices. Fill in the form to compare up to FOUR competitive quotes from registered, trusted window and conservatory fitters in the Hertfordshire area and nationwide.
QUOTE DETAILS
YOUR PERSONAL DETAILS ARE SECURE.
100% NO SPAM GUARANTEE.
---
No-obligation double glazing/conservatory quotes.
Please note that the free quote service is operated by a third-party and may not have any connection to the company on this listing page. Find out more about our quote service.
Your privacy is important. We operate in accordance with General Data Protection Regulations 2018. All quotes are from professional, certified fitters that operate with a Fensa, Certass or Trustmark certificate.
Get insider secrets free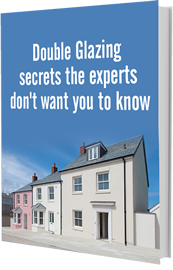 When you use us to compare double glazing quotes you can download a free copy of our e-book, exposing the tactics that double glazing salespeople use to get you to buy - trade secrets the experts DON'T want you to know.
Discover insider hints and tips how to find the best suppliers, deal with pushy sales techniques and how to get the cheapest deal for your double/triple glazed units, doors and conservatories.
---
*Our parent company (CliqTo Ltd) is registered and fully compliant with the Information Commissioner's Office who are responsible for enforcing the Data Protection Act 1998. - registration number ZA135123. Our privacy policy