Before you sign the contract
---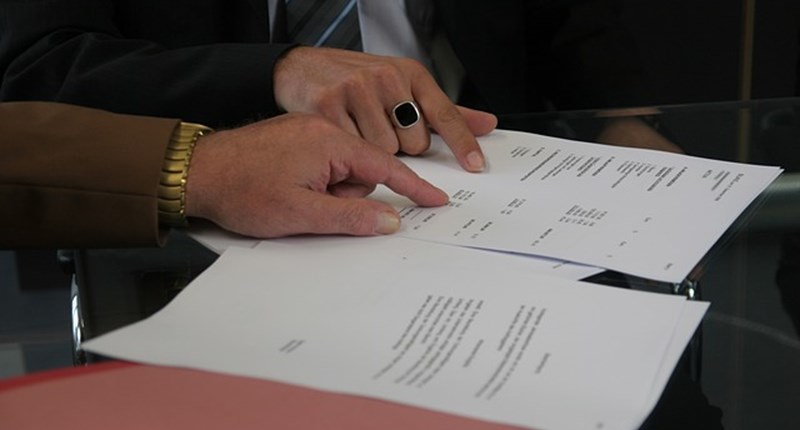 ---
Ensure that the project runs smoothly with these tips before you sign the contract.
OK, you've got a great deal and you're ready to go ahead and get those windows fitted, or conservatory constructed.
You still need to be on your guard to ensure that things run smoothly.
Know your rights
When you buy double glazing you're automatically given consumer rights as soon as you've signed that contract.
The following rights apply under the Consumer Contracts (Information, Cancellation and Additional Charges) Regulations 2013:
You have a minimum of 14 days 'cooling-off' period, unless you sign the contract on the trader's premises, or are buying made-to-measure windows.
You must be given information about the terms of the contract, and if a right to cancel exists.
Check the warranty
Many double glazing companies offer warranties that guarantee the work for 10 years. However, also check that the hardware is also included in that 10-year warranty period. Some will only cover the hardware for 1-5 years.
Agree to a written contract only
Never, ever allow any company to start work without a fully signed written contract. Agreeing to work with just a verbal contract or agreement is asking for trouble, and provides you with very little consumer protection should anything go wrong.
But what if you've already given the trader a verbal contract to proceed? It's not too late to ask the company to get the contract in writing that shows what you have agreed. This will certainly help your case if there is a dispute further down the line.
Should the written contract contain information that differs from the verbal contract, by law the verbal agreement is highly likely to be legally binding. In this case, get the trader to correct the contract as soon as possible. If you don't challenge the error then the written contract could then be legally binding.
Always check the contract - sometimes you may think the document that has been given to you is an official contract, but it may actually be an estimate or proposal.
Expect to Pay a Deposit
If a firm insists that you pay a deposit before they commence work, then this is normal practice.
Many firms will ask for a minimum of 10 percent, and will require full payment once the work has been finished and checked by you.
Protect your deposit
In many cases you'll be asked to pay a deposit before any work commences. This is a normal practice to ensure that the customer is willing and able to pay for the work.
Before putting down a deposit, ask the trader how it will be protected, and what happens if the company folds before work is finished. If the trader is a member of an accredited scheme (e.g. Certass), then in most cases the scheme will provide them with an insurance-backed guarantee or deposit protection.
There are specialist insurance companies who will provide insurance to cover your deposit if they cease trading.
You may wish to consider paying the deposit with a credit card, which will protect you against something going wrong with the any financial aspect of the work. Paying by credit card gives you the benefit of claiming against your credit card company, rather than the trader who may be unable to pay compensation if they go out of business.
As with any work requiring a deposit, always get a receipt, and check to see what their policy is with regards to getting your deposit back should the work not commence.
Only pay for work when complete
Although there is a standard, minimum 10% deposit in many cases, don't pay any more than required until work has completed. This may be in stages, but if a trader requires you to pay upfront for a particular job before commencing, then say no. A reputable double glazing company will never charge for work not finished to your satisfaction.
However, be aware that some traders may ask you to pay for some materials in advance. In some cases it may be reasonable to ask you to pay a fair percentage of the cost of materials prior to the work starting. As always, use a bit of common sense.