Buyers Guide - Before you begin
---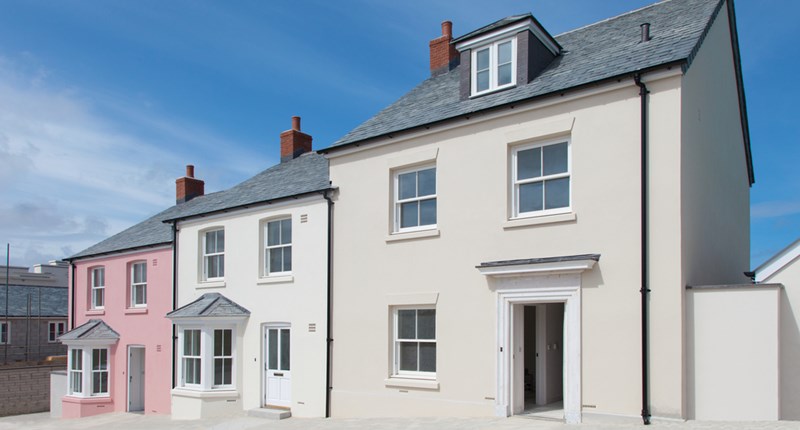 ---
Some important factors to consider before fitting double glazing.
Well before you begin talking to potential suppliers for your new double glazing or conservatory, it's worth knowing a few hints and tips that will help you to ensure your home improvement project is well planned.
Does it really need replacing?
Most people think that a broken or condensation-filled double glazing unit means that the whole frame will need to be replaced with a brand new unit. However, that's not always the case.
In some cases all that is needed is a new pane of glass, which will work out much cheaper. In order to replace the glass, you'll need to know whether your window is internally or externally beaded. Examine the frame and check where the beads meet the inside of the frame, identifying whether there is a join.
It's relatively simple to replace a pane of glass, however, undertaking this job should only be done by those competent (and confident) enough to do it. Get an expert in to remove and replace the glass window if you're unsure in any way, or if you don't have the full set of tools to do it.
Ensure that you are in compliance with Building Regulations
Fitting double glazing or building a conservatory means that you must meet and comply with current Buildings Regulations standards, in order to meet government policy for energy savings.
If you are thinking of undertaking work on this scale, then ensure that you hire a company who is registered with a body that complies with Buildings Regulations.
When you sell your home you will need to provide your solicitor with a certificate from the Local Authority Building Control that states that the work has been approved under current Building Regulations.
Replace multiple windows at the same time
If you think that you may need other windows replacing in the near future, it makes sense to replace as many as you can at the same time, as this will significantly reduce the cost of overall installation. You may save hundreds or thousands of pounds by replacing multiple windows at the same time.
Check if you are eligible for a government grant
Installing double glazing windows is an expensive business, although the benefits of doing should help you to reduce your annual heating and energy bill, in some cases up to £300 a year.
The government-run Home Energy Saving Programme is designed to encourage consumers make their properties more energy efficient, and as such may be able to provide a grant to help you pay for any work undertaken.
Of course, it isn't available to everyone, although check to see if you may be eligible under the following criteria:
You are claiming state benefits
You receive housing benefit
You are claiming DLA (Disability Living Allowance)
You are of retirement age
You have young children at your property
If you think you may be eligible for an energy grant, the government has provided a tool that checks to see if you can claim. The tool can be found at http://bit.ly/1maF5Sk
Scottish consumers can take advantage of a scheme offered by the Scottish Government. Loans are offered interest free to homeowners who want to improve the energy efficiency of their homes.
Those with disabilities can also see whether they may qualify for help installling double glazing. Get in touch with your local authority who will be able to point you in the right direction to getting financial assistance.
In 2013 the government introduced a new 'Green Deal' scheme which helps consumers find and make energy-saving improvements to their home, as well as providing some financial support for those that qualify. See http://bit.ly/1maF5Sk for more details.